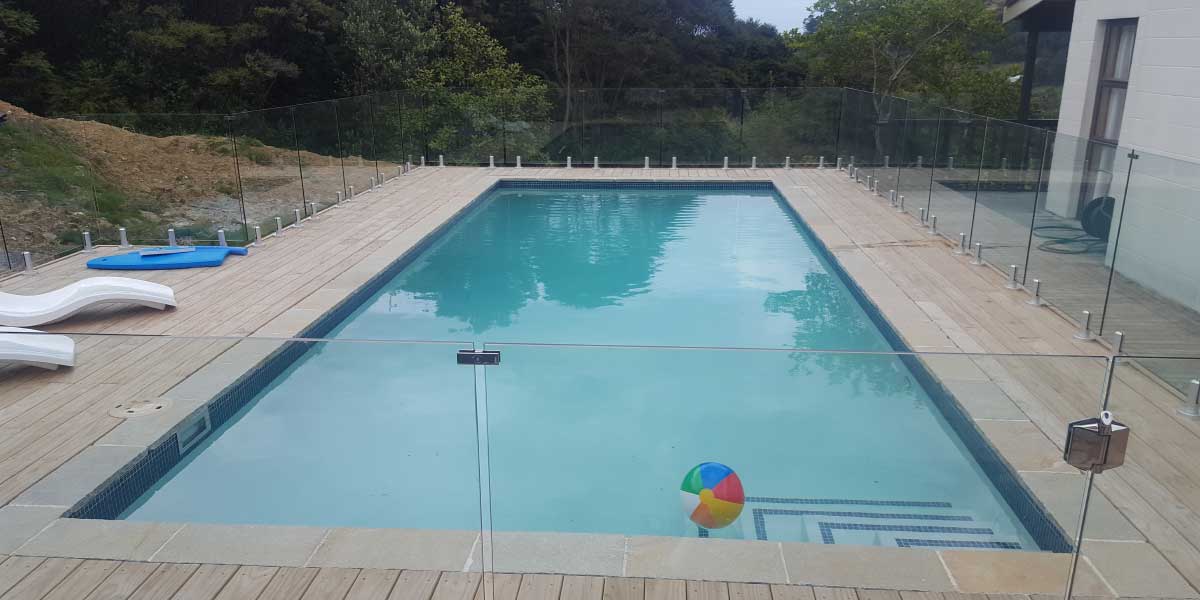 My wife and I obtained numerous quotes from pool constructors early in 2017, for a new reinforced-concrete, 60,000 litre swimming pool. However, we are very pleased to have engaged Northern Pools to undertake the work. Despite one of the wettest winters in decades, Shaun's team delivered precisely on time and within the budget quoted. Their quote was very reasonable compared to others.

We are particularly pleased to have received unbiased expert advice from Shaun (a pool constructor of 30+ years experience), with regard to the heating plant and 'EnviroSwim' treatment system, which allows our children to enjoy chemical-free bathing to a very high water treatment standard.

Shaun's team is a family business of not only the very nicest people, but also highly skilled personnel who go well above the usual standard expected. Shaun was also very helpful in resolving other issues which arose during the construction phase. I have absolutely no hesitation in recommending Northern Pools to anyone considering a new pool, and would welcome anyone interested to view our pool, on a pre-arranged basis, so see for themselves the tremendous result achieved.
~ Will & Jitka Bloomfield | Wenderholm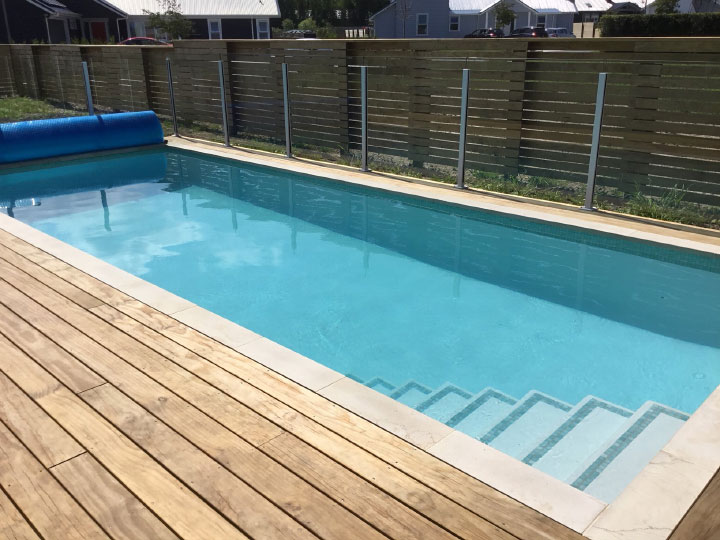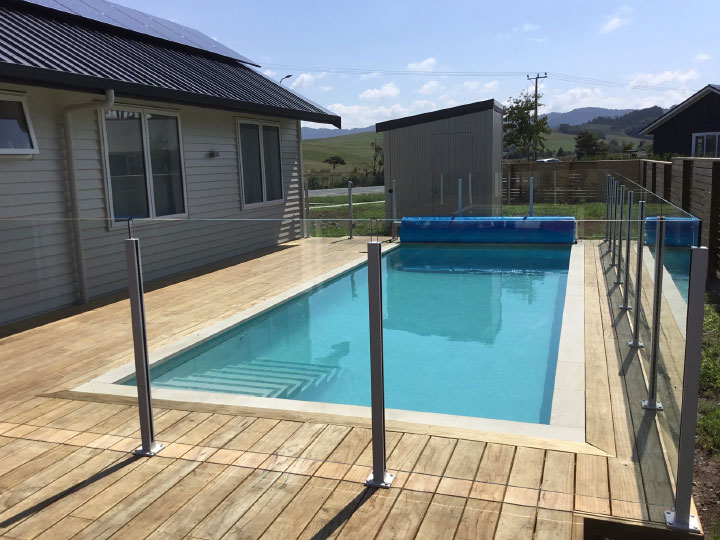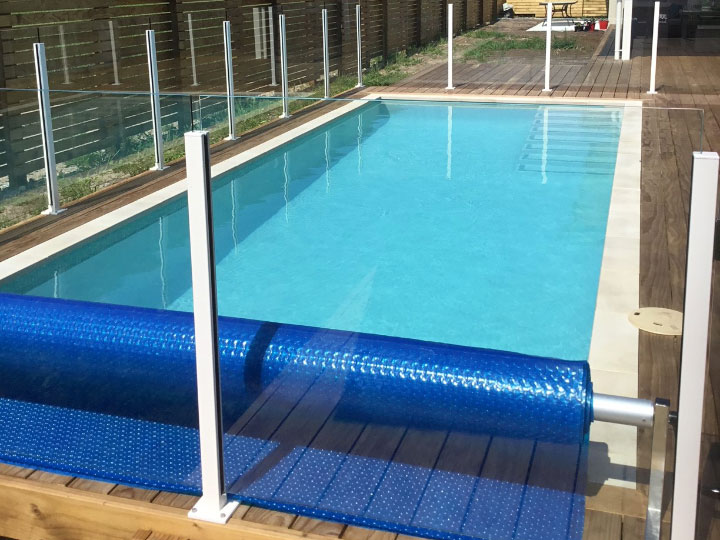 As new arrivals from the UK we knew absolutely nothing about outdoor pools but we knew we wanted one to complement our new house build. We started to do some research and asked around some people from work about pool contractors. Shaun's name kept coming up. When Shaun came to visit it us in our rental property to discuss the project we found him to be extremely helpful and patient with us. He clearly talked through the options, was very clear on pricing and helping us to get a picture of how it would look like on the site, which at that stage was just a piece of grass! We knew he was the right guy to look after us from Day 1.

The build of the pool went very smoothly and we are absolutely delighted with the finished result. All of Shaun's team and contractors were friendly and hardworking. Shaun spent an evening with us to talk through the operation of the pool when it was completed and he was very patient. This gave us confidence to be able to take good care of our pool.

I wholly recommend Shaun and his team for a totally professional and friendly service.
~ Martin & Rebecca West | Matakana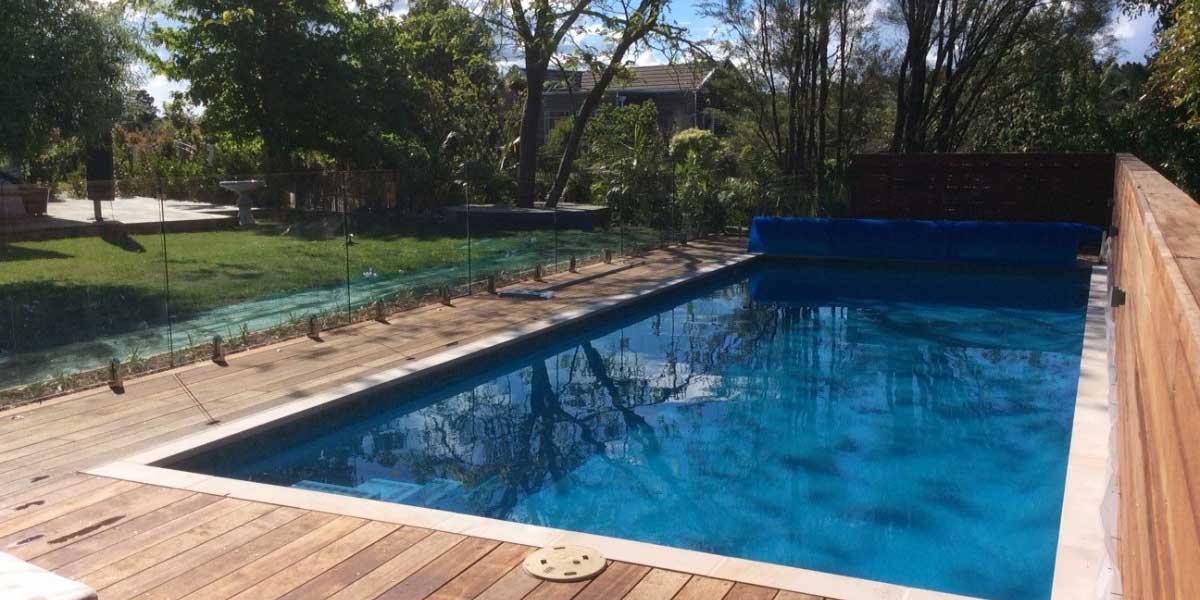 Northern Pools built our amazing 10 metre by 3.8 metre pool in August-November 2017. We chose them because Shaun had refurbished our previous pool a few years earlier and had done a fantastic job. The new pool is now commissioned and we are enjoying everyday swimming in wonderful clean crystal clear water.

Our pool is concrete, with a Quartzon pacific star lining and operates with the Enviroswim water system rather than the traditional chlorine or salt systems. It's easy to maintain and feels amazing to use.

Shaun and his team worked exactly to our timescales and kept us informed about every stage, working well with the other contractors to build the decking and complete the fencing and landscaping.

The point of this recommendation is for others to hear that Shaun is reliable, trustworthy and delivers quality work. If you can get Northern Pools to deliver your pool, look no further. The competitive price was exactly as quoted with no hidden costs or extras.
~ Nigel & Allison Clark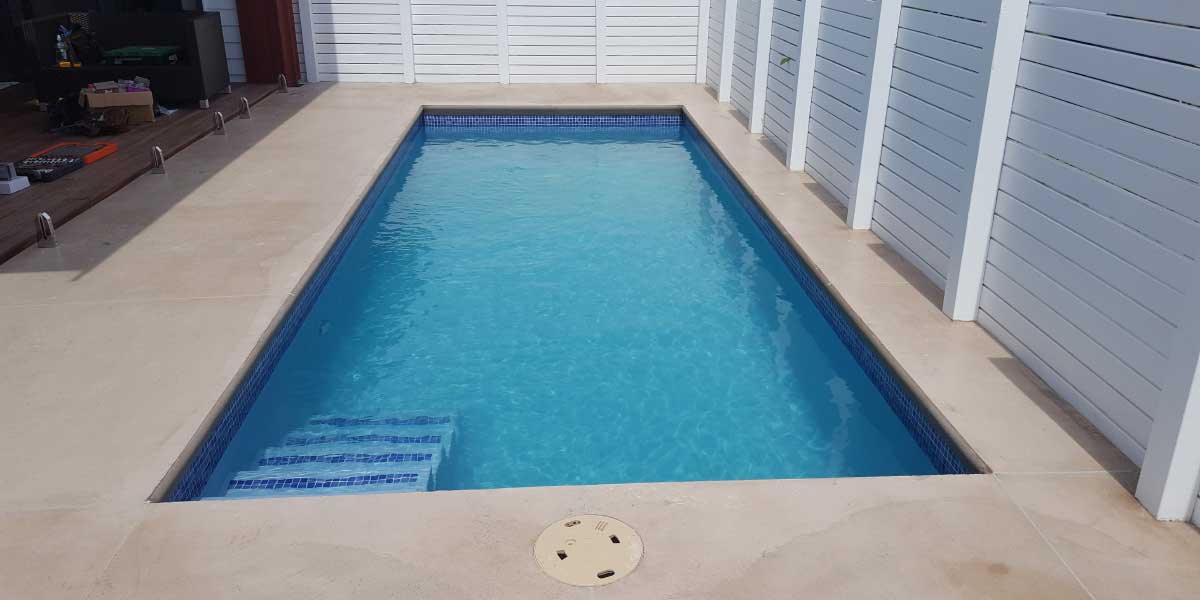 My Wife and I have recently completed the building of our new house in Omaha and as well as the beach we are thoroughly enjoying and making great use out of our swimming pool.

The design and construction of the swimming pool was an integral part of our overall house design and site layout and as such produced a few challenges. The pool needed to be in ground, concrete, constructed very close to the boundary, be of a non-standard size and depth and have a treatment system that was both environmentally friendly but also effective. We looked at many options and different pool companies but from an early stage it became clear there was really only one company that ticked all of the boxes - Northern Pools from Warkworth.

Shaun understood what we wanted, gave us confidence to engage him and quickly provided all of the necessary information to the Engineer so that plans could be submitted as part of the Council Building & Resource Consents. Pool construction was staged to accommodate the house build and everything ran smoothly with Shaun always available to explain every step. The pool was completed on time, exactly as quoted and to a standard that exceeded our expectations. We have now contracted Northern Pools to service the pool on a monthly basis with Shaun's Wife Annie running this part of the business.

For anybody considering an individually designed in ground concrete pool look no further than Shaun and Northern Pools. You will not find a better company or people to deal with.
~ Rick & Debbie Soar | Omaha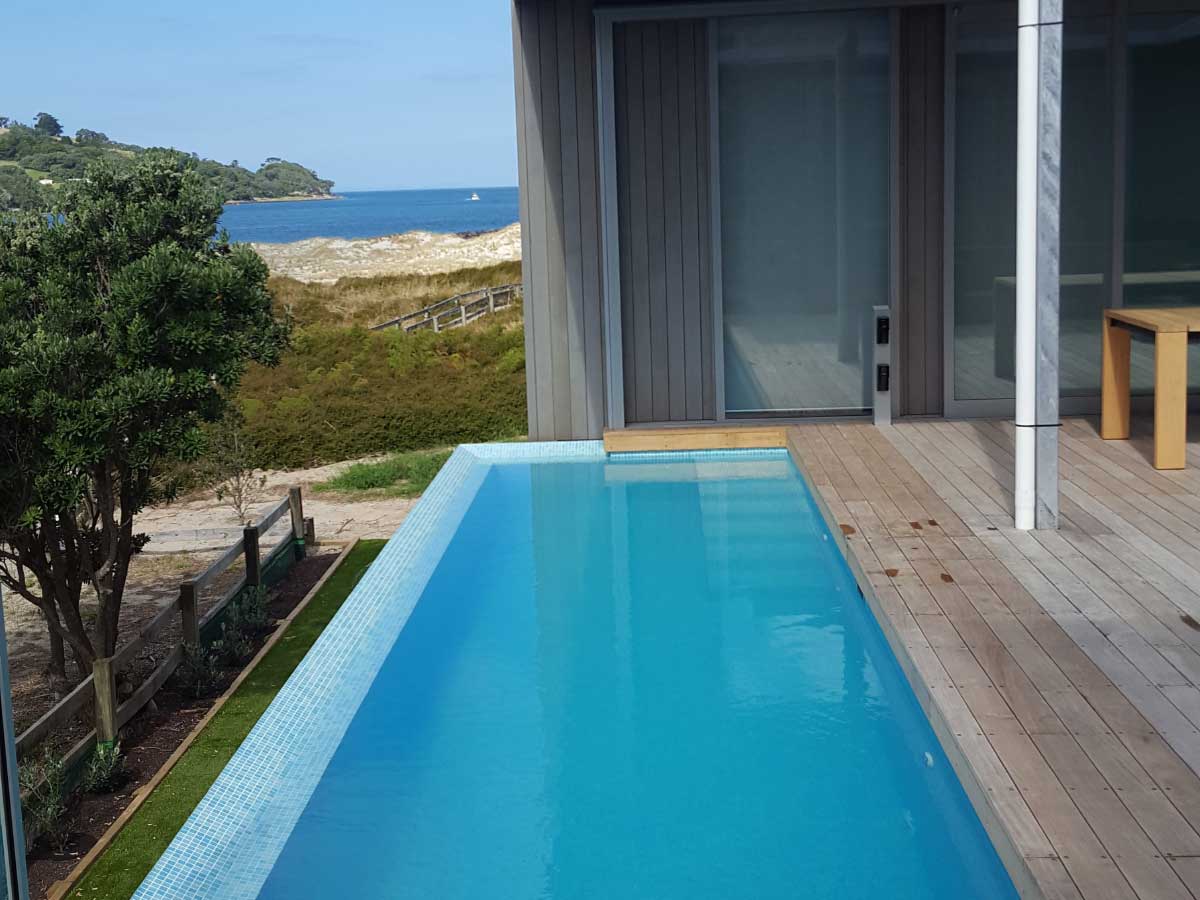 Shaun and his team designed and constructed a fantastic pool and spa as part of our dream home build. The pool is the wow feature of the outdoor living area and receives compliments from every visitor.

Northern Pools were meticulous and detailed in all aspects of the project and very easy to deal with throughout, making the whole experience a pleasure. Not only did they deliver a premium quality product, but as a first time pool owner they shared knowledge right from the ideas stage through to completion and provided all the information necessary to keep our pool looking great. A highly recommended team for your custom pool.

Thanks!
~ Simon Mann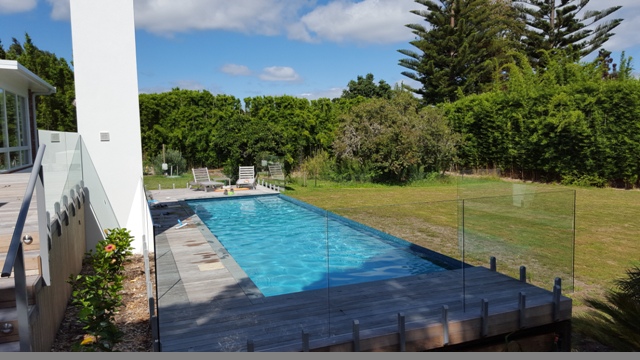 At our suggestion our main building contractor obtained a quotation from Shaun McClintock of Northern Pools for our new 10 metre x 3 metre swimming pool at Point Wells. His price was competitive and Northern Pools were contracted to build our pool.

Shaun and his team were very competent and professional and the process went without any difficulties and was built within our time programme and to cost. Two of our previous homes had pools using chlorine as the water treatment method with the attendant side effects of chlorine in the water and so for our new pool Shaun recommended that an Enviroswim water treatment system be installed. We have been very impressed with this water treatment system and the water quality is fantastic.

The pool has a Quartzon rendered surface and Shaun laid and grouted the mosaic tile wave band and the coping stones and again his attention to the finishing details has been impressive.

We would certainly use Northern Pools for any future projects.
~ Alan Dickinson | Point Wells
We choose Northern Pools to construct our pool on the basis of the recommendations of local people we trust. Now that the pool is in, we wanted to pass on to others our wholehearted endorsement of Shaun and his gang at Northern Pools.

Put simply, our pool is stunning and every single person who has seen it has raved about it! We chose a concrete pool as, like most homes in this area, our soil is largely clay and we wanted the strongest possible construction to guarantee the integrity of our pool. We also wanted the look you get with a concrete pool - with render and tile finish.

Throughout the design, construction and after-care process, Shaun conducted himself with a high level of professionalism. He listened to our ideas and guided us to the right decisions, with the end result being a stunning pool.

Shaun and his staff are always courteous and attentive and his follow-up care has been fantastic - with regular visits to ensure all is going well with the water quality (it is) and that we are happy with every aspect of the job (we are).

Northern Pools are competitive with their pricing, yet in our experience their work is done with meticulous care and attention to detail. We recommend them to anyone in the local area who is interested in putting in a pool.
~ Tim & Melanie Bentley
We would like to offer a short testimonial to express our sincere gratitude to Shaun, Raine and the rest of the team who were involved in the construction of our new swimming pool.

We are so pleased that we were put in contact with Shaun at Northern Pools Ltd. He is very experienced, knowledgeable and a real perfectionist. Nothing is too much trouble.

It has been a pleasure to have the Northern Pools team working on our project. They have all been so courteous, hard working and professional and we are thrilled with the high standard of finish we have received. We have already recommended Northern Pools Ltd to several of our friends and would be more than happy to provide further references for potential clients in the future, as required.

Thank you!
~ The Eyre Family | Warkworth
After almost 3 months of intense stress watching contractors trying to rehabilitate a pool damaged by tree roots without success, we found Shaun from Northern Pools and brought him in for a second opinion.

Within 2 weeks Shaun, assisted by his son Raine, had taken over the project and completely upgraded our pool. Shaun and Raine were a great team. Their work included rehabilitation of the concrete formwork, new tiling and liner, and commissioning the completed pool. We could not fault their workmanship and their communication and reliability meant we always knew what was planned.

The pool area was left neat and tidy after every days work and Shaun and Raine were great to have around. We very soon considered them as friends and will be using Northern Pools for our ongoing maintenance. Shaun's wealth of knowledge and experience in both pool construction and maintenance was invaluable to us and we would have no hesitation in recommending Northern Pools to others.
~ Peter & Sue Evans | Orewa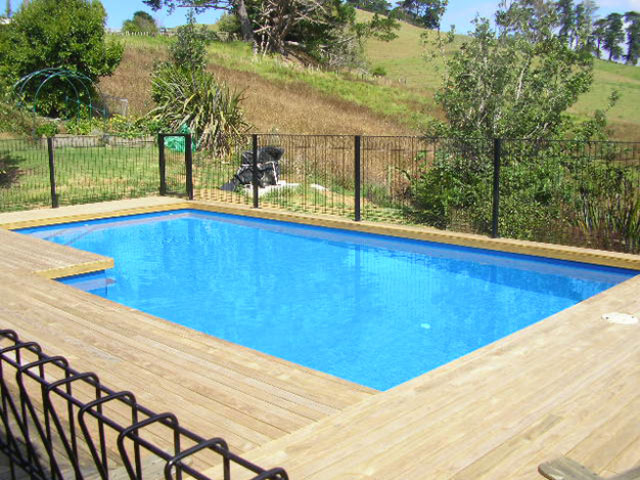 I chose Northern Pools to build my pool just from looking at their website. So glad I did. We had a difficult space to put the pool and Shaun recommended the best way to optimise the space and keep the cost reasonable. He took care of the Council applications and engineering inspections and kept me informed through the whole process.

I have ended up with a stunning pool that fits in with our existing landscape and works so that everyone in our large family can enjoy it. Shaun gave great advice on the type of pool that would best suit us. He continues to give advice on maintenance and care.

Would highly recommend Northern Pools. Thanks.
~ Carol Weaver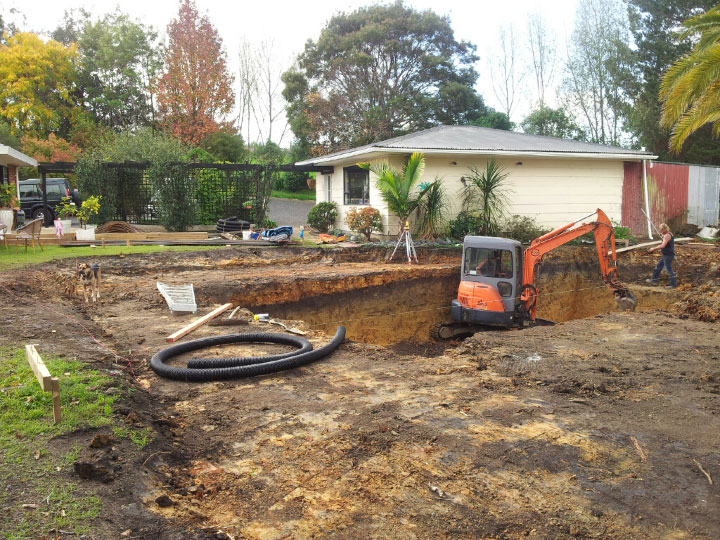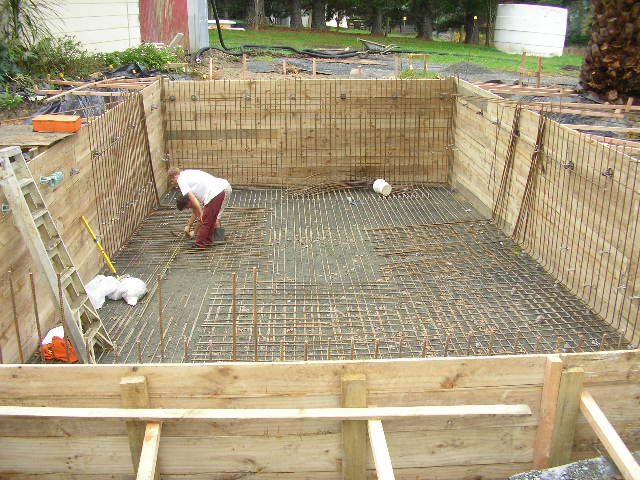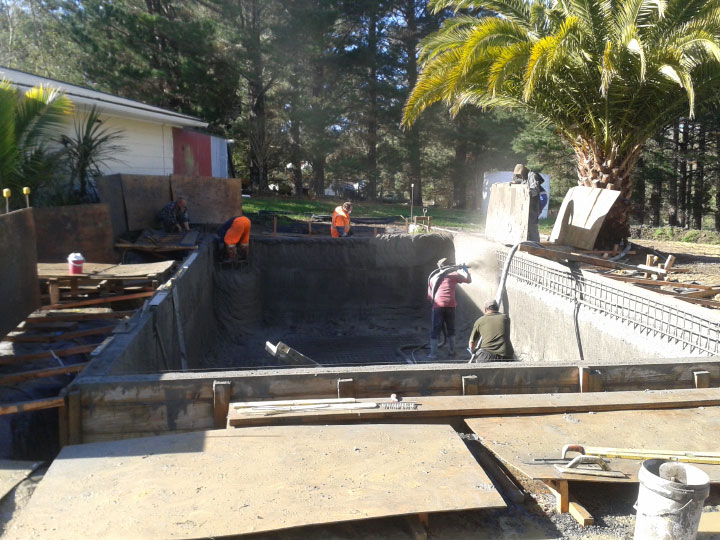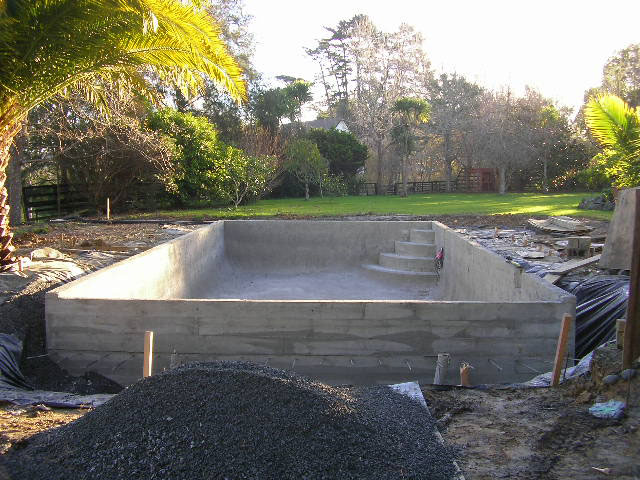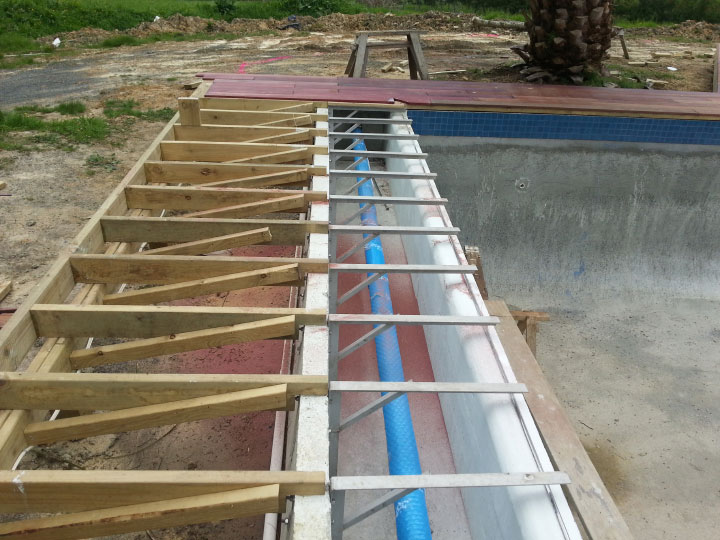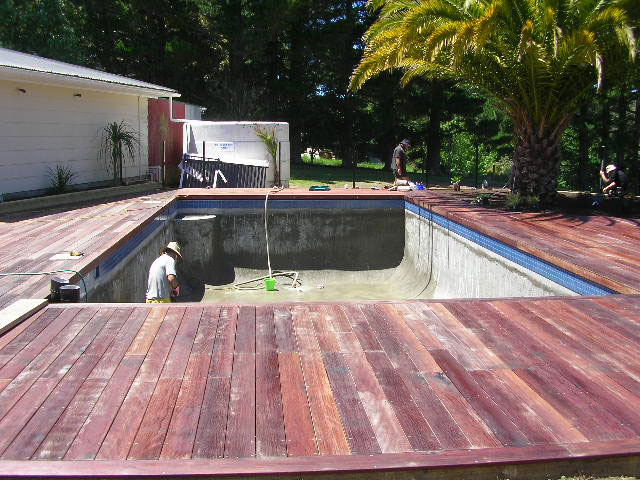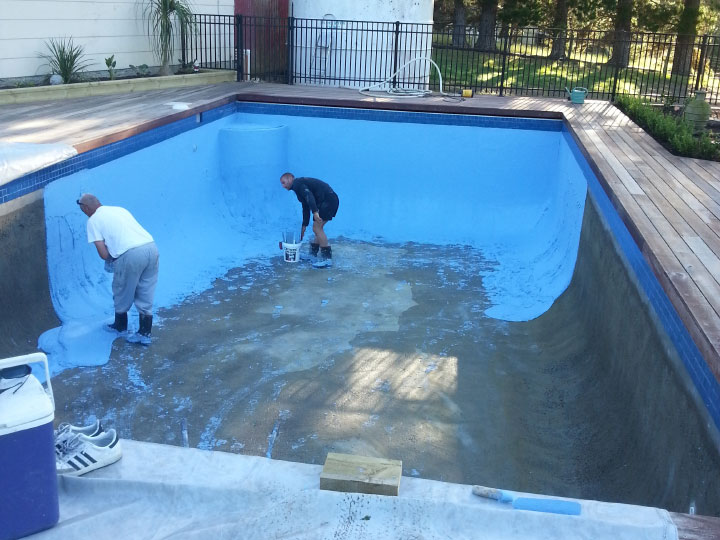 We wanted a new concrete pool to replace the lined type that was existing on the property when we purchased. We had numerous companies come to advise and quote but none apart from Shaun (Northern Pools) looked like they would suit our requirements. Shaun's advice and knowledge of the whole process is really second to none; he has been installing and servicing pools for a long time and this is reflected in the continued service he provides to his clients. We had the luxury of visiting installed pools, giving us a chance to view various products. The workmanship and relentless efforts during the build were top class. We knew all along what it would cost and the timing of the build up to completion, with no hidden extras. Needless to say we have recommended Shaun to friends. A very happy and pleased new pool owner.
~ Paul & Julie Atkins | Warkworth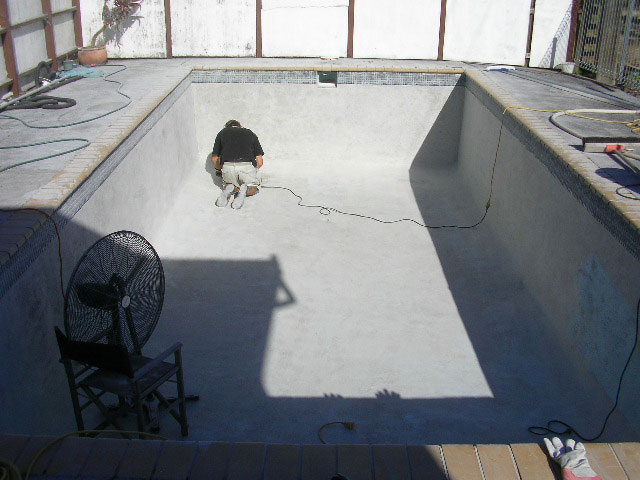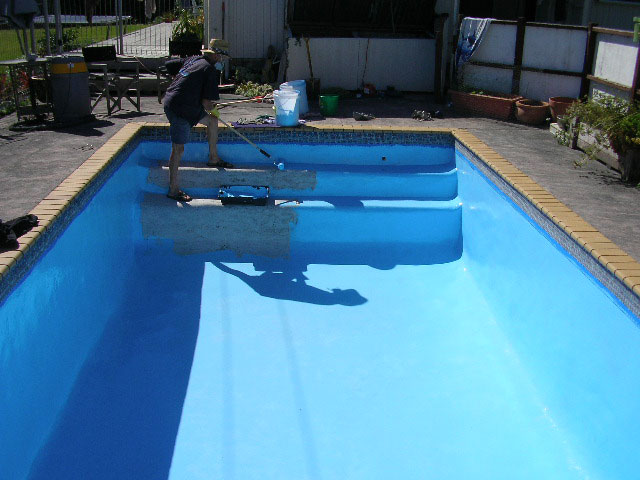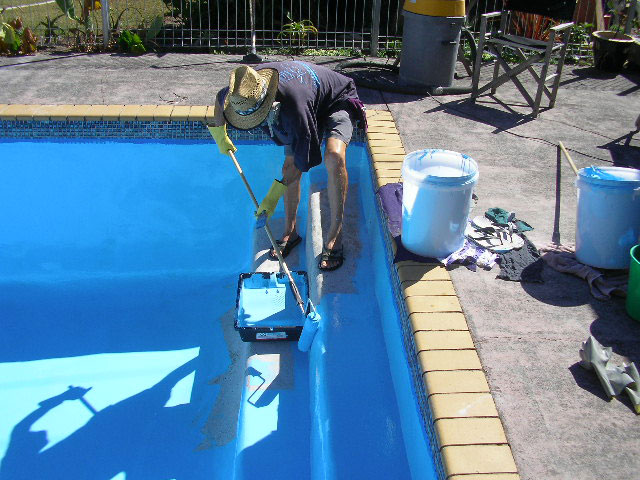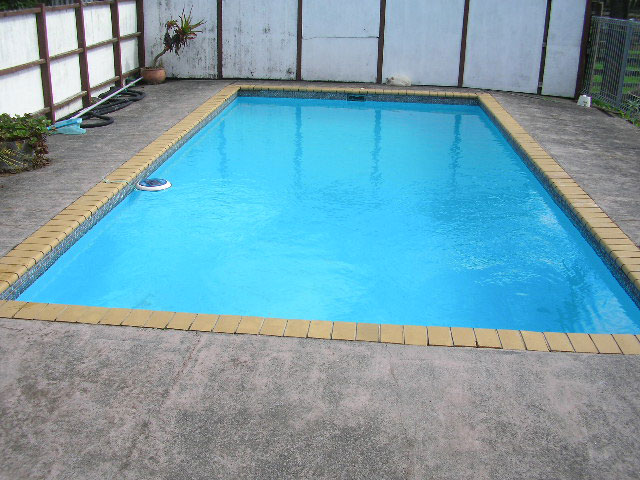 Northern Pools were fantastic: they were prompt, efficient and easy to deal with. We are more than pleased with the transformation of our pool. Costs were as quoted. Thank you Northern Pools.
~ Tania Taylor & Kevan McDonald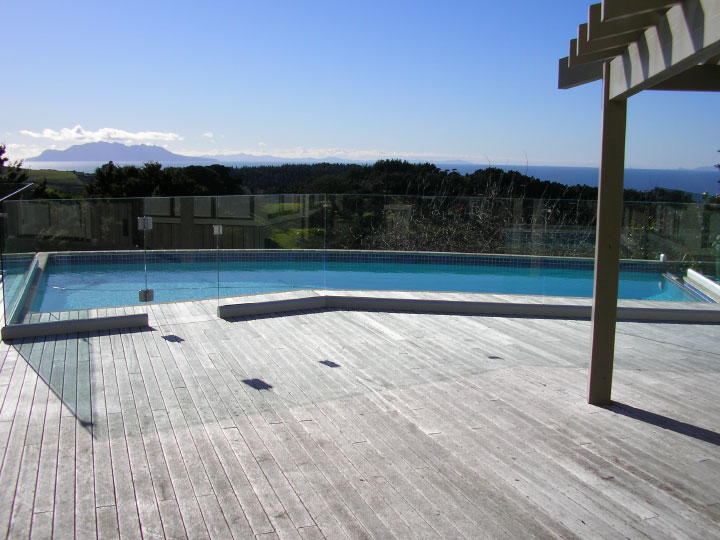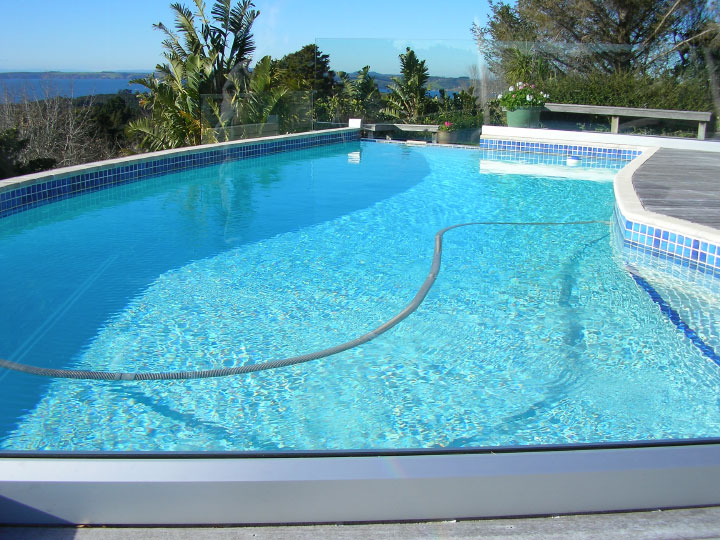 We had a 15 year old pool on our farm at Matakana which was looking very tired. We called Northern Pools and Shaun came out and made a few suggestions. The team re-marbled the inside surface and re-grouted the surrounding tiles. The pool ended up looking like a new pool and we were very pleased with his workmanship and good advice. Shaun is a very pleasant person to work with and he continuously Valets our pool to a high standard. I can thoroughly recommend Northern Pools.
~ John Kemp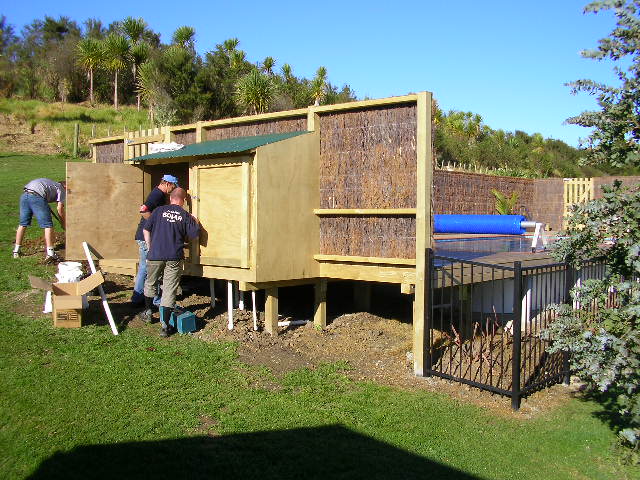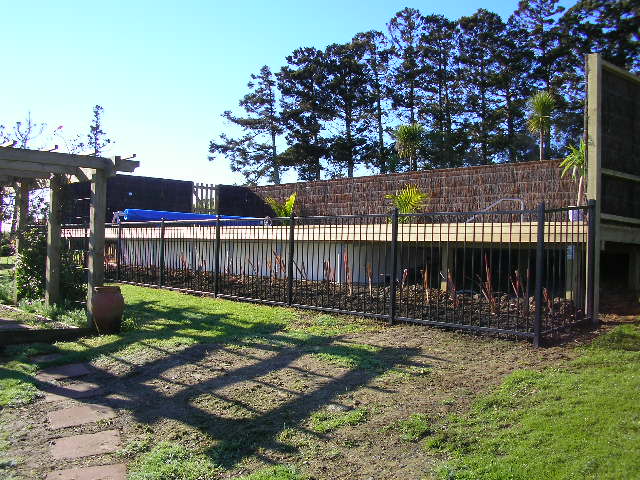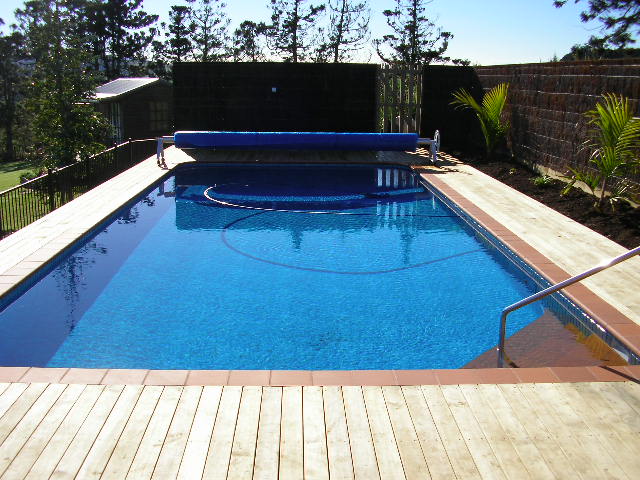 My wife and I can fully recommend Shaun and Northern pools without question. He was able to guide us through the various pool options easily with a large wealth of experience in the pool industry. He and his team worked on the project from start to finish with enthusiasm and diligence. They also demonstrated the high standards of accuracy and craftsmanship required to install a new pool. The new pool looks amazing and everyone who has seen it has been very impressed. If you are going to take the plunge we would recommend Northern Pools.
~ Pat & Paul Steinkamp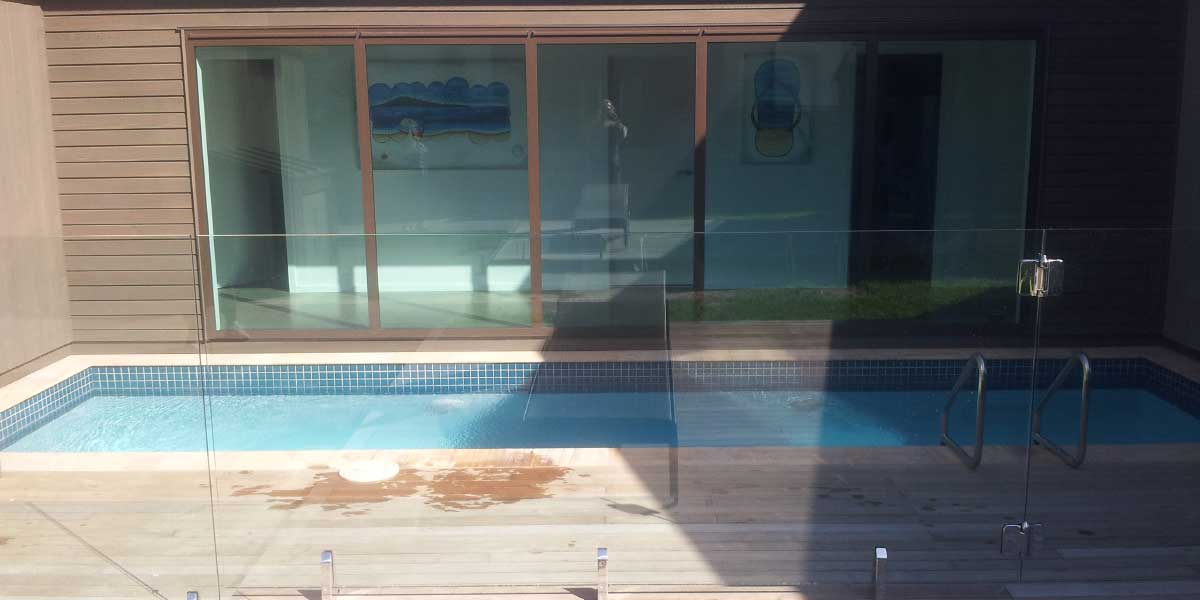 Dear Shaun,
I thought a letter of appreciation was in order for the smooth running of the Scott Family swimming pool project that you did for us in Omaha. The fact that the House Company has a high standard of workmanship required from contractors we use, we were very pleased with your company's ability to work with our tight schedule and the client is extremely pleased with the finishing of the swimming pool. We hope that in the future we can work together again on another one of your award-winning projects.
~ Hamish McArthur | Managing Director, The House Company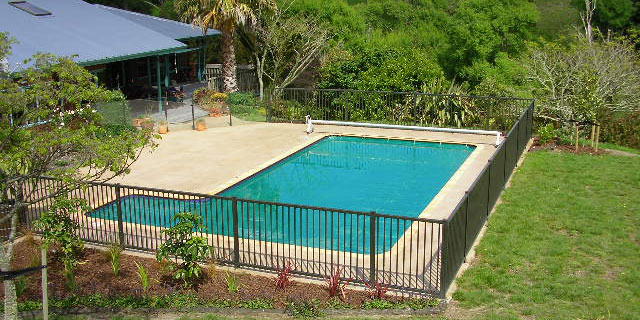 Shaun from Northern Pools constructed our pool in 2008 and has since serviced it monthly.

During the building process he was always considerate of our needs and professional in his work. He has a quiet and calm approach with a good sense of humour. The job was done on time, with the minimal of fuss and the result was stunning. We have enjoyed the pool immensely from October until April every year and Shaun has helped us by instruction in the care, with many suggestions that have made this ongoing care easy and achievable when we are both busy professionals.

I heartily endorse Northern Pools as the best company to build and maintain swimming pools.
~ Bruce & Sally Wilson
When we planned our 12.5metre pool in our new house, we were determined to use a top class professional pool installer. We had heard there were a few cowboys in the game - so we did our research and Shaun from Northern Pools always seemed to come up trumps. We weren't experienced pool owners so we needed someone who we could trust and point us in the right direction.

We are thrilled we chose Northern Pools because:

Shaun's extensive experience meant we got the right advice
Shaun's calm, professional manner meant things went smoothly
Shaun's skill as a pool builder meant we got a top notch end result that we are extremely happy with

We have no hesitation in recommending Northern Pools to potential pool owners - and are happy to supply verbal references if required.
~ Terry & Annette Wilson | Orewa
We have a historic house in Western Springs, with a 30 year old pool! After doing some research online for pool builders and pool renovators, we came across Northern Pools website. It clearly stated the services that they undertook with pictorials of recent work, but what won us over were the testimonials.

We contacted Shaun who replied promptly and set up at on-site meeting the next day. Surprise, surprise; a professional tradesman actually turned up and on time! Straight away you got the feeling Shaun knew what he was talking about. He questioned us on exactly what we were wanting and what the final project would look like. He made many recommendations and when pushed gave us the 'hard answers' - Shaun is not a salesman, he is a professional tradesman!

Shaun came back to us promptly with a full detailed written quote, which he then went through with us on-site, that allowed us to completely understand what we would get as a finished product.

We proceeded without getting any other quotes - and we are so pleased we didn't - the project has been completed to exactly what we wanted and to the highest standard that Shaun had promised. Yes, we are wrapped! Please feel free to contact us for a verbal reference and/or to visit the site.
~ Joe & Bridget | Western Springs
Shaun built our concrete block pool in 2004 and we have had 5 years of trouble free swimming. We chose a dark blue tile finish with 2 powerful swim jets to swim against. Shaun is a perfectionist and is hands-on in ensuring every aspect is right; and anyone we know who wants a swimming pool, we tell them to use Northern Pools Ltd.
~ Judith & Bob Larson | Matakana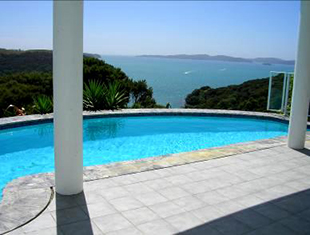 When we bought our property years ago, it had a beautiful swimming pool built by Northern Pools Ltd. Shaun has looked after our pool for many years and has always been very reliable. Since my husband passed away early last year, Shaun has been helping me with all sorts of things that I find too much. He will do anything I ask, very promptly and a very good job well done. I trust him 100%.
~ Jan Frost | Brick Bay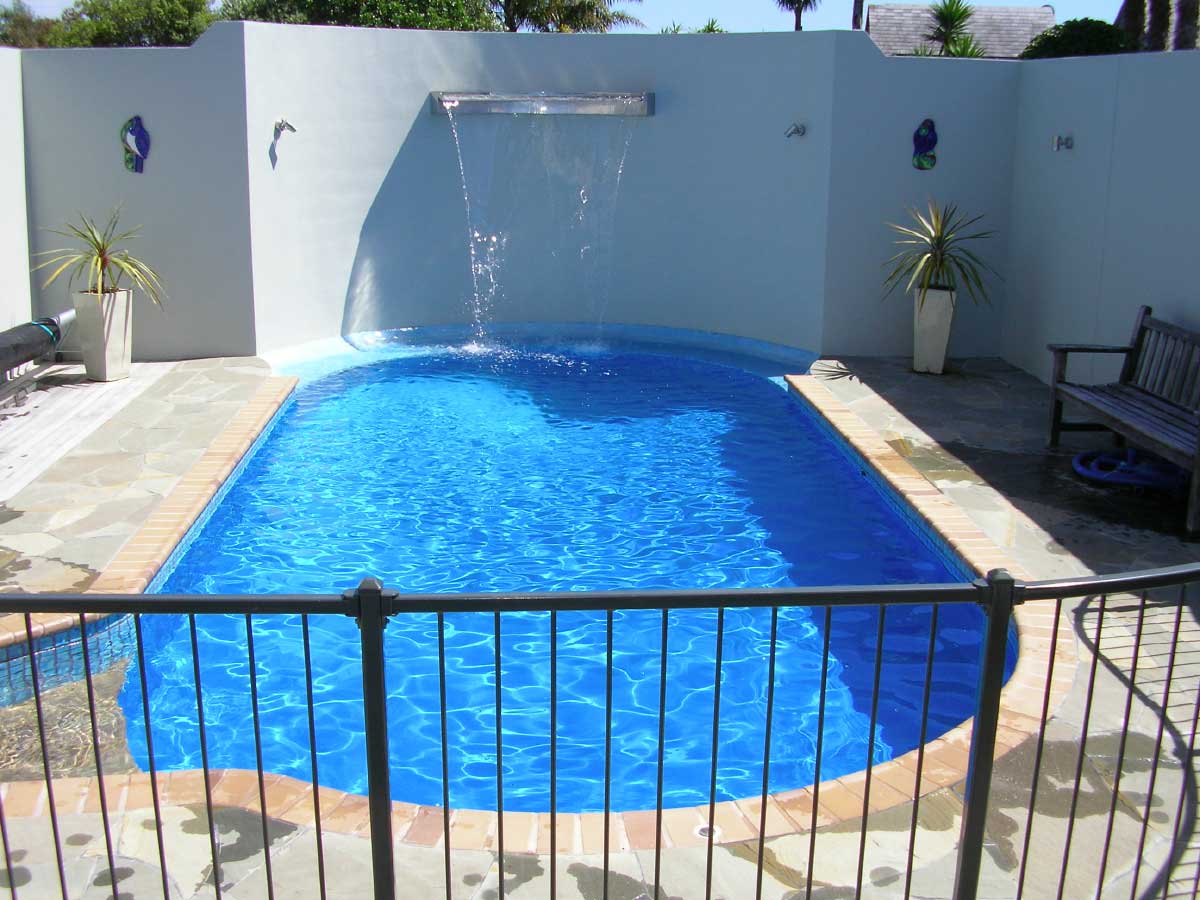 We have known Shaun for 4 years. He built our pool to time and budget and to excellent standards of workmanship. Since then he has maintained the pool and has always been available with friendly, positive advice and support.
~ Richard & Marcia Butcher | Sandspit
Last year when building a new house, we decided to build a heated indoor swimming pool. We wanted a local Warkworth pool specialist and chose Northern Pools Ltd. We were not disappointed. Our brief was:

No-Chlorine-based system
Top quality plaster which would last many years longer than some on the market
Reliable back-up service, including accurate water testing

Shaun has proved to be totally reliable and straight forward to deal with. Their work has been top quality and the service second to none. As a "back-up", Annie has been a delight to deal with, doing the regular water testing; and locally! We trust their advanced and accurate water testing methods.
~ Bob & Sue Stevenson | Mahurangi West, Warkworth
Over the past 30 years I have used a variety of pool service providers. Last year (2008) I started using Shaun McClintock of Northern Pools to look after our pool up here in Rodney District. Shaun gives us the best results we have ever had in a pool. Our water is clear, the pool and spa sparkle, the equipment is well maintained and clean, records are kept up to date, and he is reliable on his times. His price is competitive.

I can recommend Shaun as a pool service provider with absolute confidence.

~ Mark Newcomb | Warkworth
Thank you for generously sharing your knowledge to help us out with the difficulties encountered with our pool down here in Wellington. Even though you had no reason to help, you did and we gratefully acknowledge your assistance. We wish you would set up a branch in Wellington as we would have no hesitation in hiring your services.

~ Yvonne & Mark | Lower Hutt
Dear Shaun,
This is a note of appreciation for your service to us here in Leigh. We have found you cheerful and unfailingly prompt in responding to our needs over the years and your efficiency in finding leaks and repairing them in our vinyl-lined pool has been impressive. You have given us useful advice on maintenance and care for our pool and your charges have seemed reasonable. We have been very pleased with your service and we have enjoyed doing business with you.
~ Kevin & Bobby Free | Leigh
Shaun built our pool about 13 years ago and we were very glad to have chosen him. The pool has been great and Shaun has kept in contact with us over the years to check on the pool. His workmanship and sense of pride are both very high. He has returned several times to do maintenance and his rates are extremely reasonable without any compromise on quality.




I have recommended Shaun to friends who have also been very happy with his work. I would highly recommend Shaun and Northern Pools to anyone who wants a professional job done at a very good price. He is also very friendly and personable.
~ Simon Mills